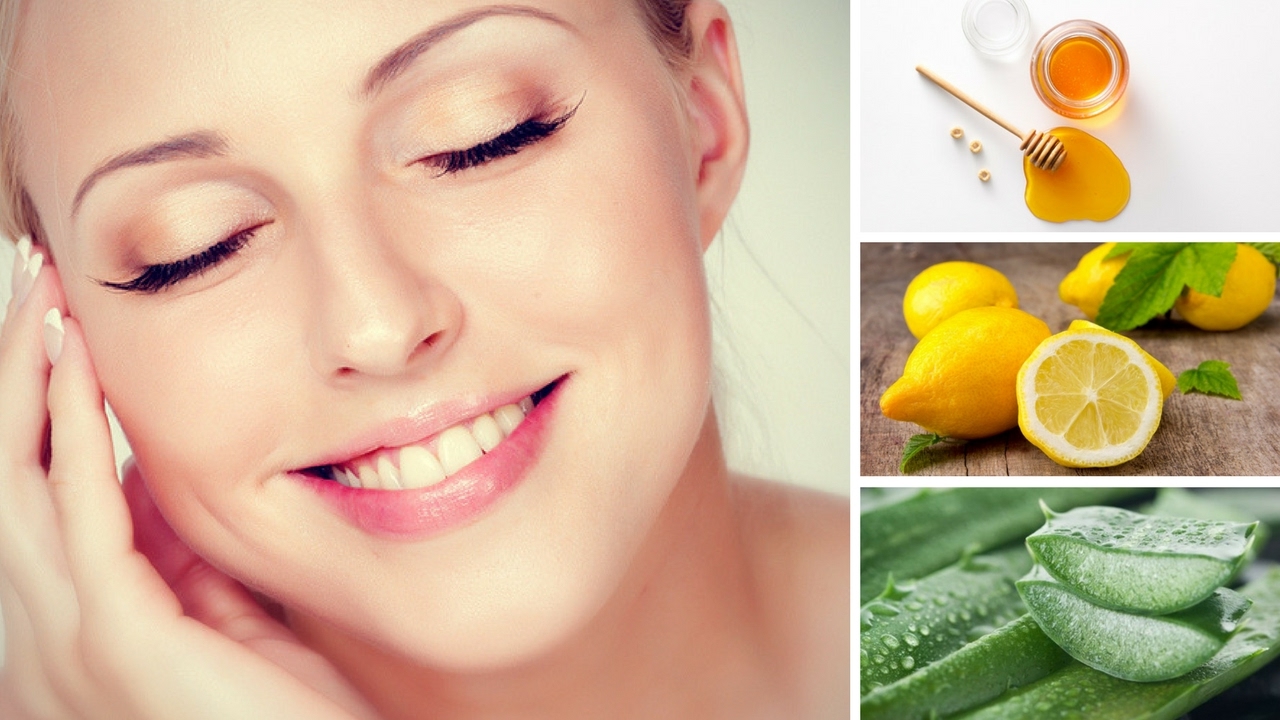 Anti-Aging Beauty Treatments
Every woman has the desire to prolong her youth and prevent aging to as long as possible. Each person will have her way to keep her beauty. Some women choose to spend a lot of money on spas or clinics, while others decide to buy expensive skin care products to keep their youth. And there are a few that prefer to use home remedies with the natural ingredients available in the refrigerator to beautify. Over time, effective home remedies are preferred by women because they have not only low cost but also safe and have virtually no side effects as unlike commercial cosmetics providing vitamins for beauty care fast but easily lost over time, natural ingredients in the home supplement the active vitamins to your skin and provide long-lasting effects. Nowadays there are hundreds, even thousands of different beauty recipes that are promised to be highly effective in the fight against aging for women. Therefore, to choose the right and effective methods is a quite difficult task. So in the article today, we will give you seven effective recipes that can be made at home and deliver truly compelling results for anti-aging.
1. Avocado and Honey Moisturizer
Avocados are rich in natural fatty acids and vitamin E, so they are often used in anti-aging beauty recipes. While natural fatty acids help moisturize your skin from deep inside, vitamin E in avocados enhances skin regeneration and protects against damage caused by free radicals. When combined with honey, a great moisturizer, this mask will give you the fresh and plumper skin. Moreover, honey will help brighten your skin up very well.
How to do:
Warm up the honey in a microwave in 10 seconds
Mix half of a ready avocado with the honey in a small bowl
Mix them well to make a paste
Apply to your face and neck
Leave it for about 10 to 12 minutes and then rinse off your face with cold water
2. Rice Milk Cleanser
Japanese women have long been famous for their plumper and pinkish skin. One of their secret to the great skin is the use of rice to nourish and exfoliate. They prefer using brown rice because it is richer in vitamin E than white rice and it helps to exfoliate better. Now you can also use brown rice for caring your beauty as the Japanese women.  To make this remedy, you can use organic rice milk or plain water in this recipe. But rice milk is recommended as it supplements the retinol building vitamin A and defensive calcium. This method also has been used by Asian women for decades to combat aging.
How to do:
Add one tsp. of brown rice powder and three tsp. of unsweetened organic rice milk to a bowl
Mix them well to make a paste
Massage this mixture into your skin with a circular and slow motion
Wash your skin with tepid water and then apply toner and moisturizer to your skin
3. Cucumber, Aloe Vera, and Lemon Juice Cold Cream
Over time, your skin tends to be duller and drier because of the aging of the skin cells. However, you can also slow down this process with a mask made of cucumber, aloe, and lemon juice. This recipe is super-effective and safe to supply moisture to the skin and keep the skin radiant and smooth and plumper thanks to the super-moisturizing power of aloe vera, the exfoliating action of the lactic acid in lemon juice and Vitamins and water moisturizer from the fresh cucumber.
How to do:
Line a mesh sieve with some facial masks and put it in a big bowl
Mix ¼ c seeded and chopped cucumber, ¼ c fresh, chopped and peeled aloe vera and ½ c lemon juice together
Cover the bowl and then store it in the fridge overnight
Take the facial masks out and apply to your face
Leave the masks for 30 mins
Remove the masks and wash off your face with cool water
4. Green apple, Chia Seeds, and Honey Scrub
In addition to providing skin moisturizers, we should also regularly exfoliate the skin to make it easier to regenerate and brighten. The mixture of green apple, Chia seed, and honey is not only good for scrubbing the skin with deep cleansing power but also very useful for smoothing and brightening your skin. This recipe successfully refreshes your skin due to the deep cleansing power of honey, the antioxidant capacity of the Chia seed and the ability to lighten and smooth the skin of green apples with flavonoids, polyphenols, and hydroxyl alpha acids.
How to do:
Put half a cup of chopped and the peeled green apple, two tsp. of Chia seed and two tsp. of honey into a blender
Blend them well to make a smooth paste. (You can add some water if it's necessary)
Pour the paste into a bowl and then massage this paste on your skin with circular and slow motion
Rinse your skin with tepid water and moisture your skin with toner and cream
5. Avocado, Almond, and Coconut Body Oil
Another DIY recipe from avocado but it's for the body. In addition to skincare on the face, body skin also needs to be moisturized and regularly cared because it is also older with age. This combination is made up of three very popular types of oil that almost family has in their fridge: avocado oil, almond oil, and coconut oil. These three kinds of oil are rich in fatty acids and antioxidant properties, so they rejuvenate your body skin effectively. Just after the first time applying this formula, you will notice a change in your skin. However, when doing this beauty method, you should find the trusted source of oil to ensure safety and quality.
How to do:
Melt five tsp. of avocado oil, five tsp. of almond oil and five tsp. of coconut oil in the microwave for 5 seconds
Pour the three kinds of oil into a small bottle and shake it well to help them mingled well
Apply the mixture to from your shoulders to toes
Repeat this performance daily
6. Blueberry, Almond, Honey, and Milk Exfoliating Mask
Blueberries are rich in antioxidants that help keep the skin youthful while almonds contain a lot of fatty acids and vitamin E, all of which help to tighten the skin. Honey has an anti-inflammatory and brightening effect. You can also add oats to this recipe to increase your anti-inflammatory properties.
How to do:
Put ¼ c fresh organic blueberries, ¼ c raw almonds, one tsp. of honey, and ¼ cup of organic milk into a blender.
Blend them well to make a paste
Apply the paste to your face and leave it for 20 mins
Take it out of your face gently and wash off your face with tepid water
7. Avocado, Yogurt, and Wheatgrass Mask
We introduce you the third recipe for anti-aging with avocado. Oleic acid and vitamin E in avocado are very useful in moisturizing and regenerating your skin. While lactic acid in yogurt will gently exfoliate the skin and wheatgrass juice is filled with vitamins A and E which are good at beautifying your skin. If you cannot find fresh wheatgrass juice, you can alter it with wheatgrass powder. This does not change the effect of the mask.
How to do:
Add half of a peeled avocado, two tsp. of organic yogurt and two tsp. of fresh wheatgrass juice to a blender and blend them well to make a paste
Then, apply the paste to your face.
Leave it for 20 mins
Rinse your face with tepid water
Follow with a toner and moisturizer
We have just listed seven great low-cost anti-aging treatments that can be made at home and have been used extensively for decades. These ingredients in each recipe are very familiar and easy to find around us. They are also easy to implement so you do not need to spend too much time and effort to perform them. Try to apply them because you will see the amazing result following. If they are effective, you can share them with your friends. Thank you for reading.
By : Natural Health News