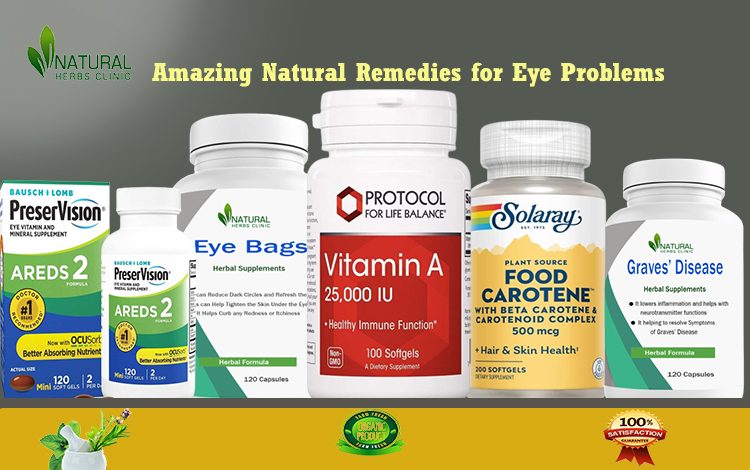 There are some eye diseases that can affect the health of the eyes. Here are some Natural Remedies for Eye Problems mention below.
Introduction to Natural Remedies for Eye Health
We often take our eyesight for granted, but it's important to take steps to protect and maintain our eyesight. While there are many conventional treatments available, natural remedies can be a great way to give your eyes a boost. From diet changes to lifestyle adjustments, there are plenty of things you can do to help keep your eyes healthy. One of the best Natural Remedies for Eye Health is getting enough sleep. Studies have shown that not getting enough sleep can lead to various eye problems, such as dryness and irritation. Getting enough restful sleep can help reduce the risk of developing these issues and help keep your vision sharp. Eating a balanced diet is also an important part of keeping your eyes healthy. Fruits and vegetables contain antioxidants that can help protect against age-related macular degeneration and cataracts. Leafy green vegetables, such as kale and spinach, are especially beneficial for eye health as they contain lutein and zeaxanthin which are thought to play a role in reducing the risk of developing eye diseases.
In addition to making dietary changes, exercising regularly is another great way to keep your eyes healthy. Regular physical activity can improve circulation throughout the body which helps deliver oxygen-rich blood to all parts of the body including the eyes. Exercise also helps reduce stress levels which is important since stress has been linked with various eye conditions such as glaucoma and dry eye syndrome. Finally, it's important to use protective eyewear when engaging in activities that could put your eyes at risk such as playing sports or working with power tools or chemicals. Taking these simple steps can go a long way in protecting your vision and keeping your eyes healthy for years to come!
There are several Vitamins and Supplements for Eye Health that are commonly recommended for promoting eye health. These nutrients can help maintain the overall health of your eyes, protect against age-related macular degeneration (AMD), and reduce the risk of other eye conditions. Here's a summary of the key vitamins and supplements for eye health:
Protocol Vitamin A 25,000 IU – Eye, Retina, and Immune Health – 100 Softgels
MegaRed Krill Oil 750mg Omega 3 Supplement with EPA, DHA, Astaxanthin & Phopholipids, Supports Heart, Brain, Joint and Eye Health, 80 Softgels
CARDIOVASCULAR HEALTH: MegaRed Krill Oil 750mg Omega 3 Supplement Ultra Concentrate contains ingredients that support three markers of cardiovascular health: Omega-3 Index, Triglycerides, and C-Reactive Protein.
MORE OMEGA-3S: These Krill Oil capsules contain 100% pure antarctic krill oil with 35% more Omega-3s.
HEART HEALTH SUPPORT: These krill oil capsules are an excellent source of EPA and DHA Omega-3 fatty acids which may reduce the risk of coronary heart disease.
DIRECTIONS FOR USE: Adults take one (1) softgel daily. Consult your healthcare professional for the proper amount for you.
EASY ABSORPTION: The Omega-3s in MegaRed Ultra Concentrate is carried to your body's cells in phospholipid form so it's easily recognized and absorbed.
NO FISHY AFTERTASTE: These MegaRed Krill Oil Omega-3 capsules are made from Krill and eliminate the fishy after taste. THESE STATEMENTS HAVE NOT BEEN EVALUATED BY THE FOOD AND DRUG ADMINISTRATION. THIS PRODUCT IS NOT INTENDED TO DIAGNOSE, TREAT, CURE OR PREVENT ANY DISEASE.
Natural Treatment for Myasthenia Gravis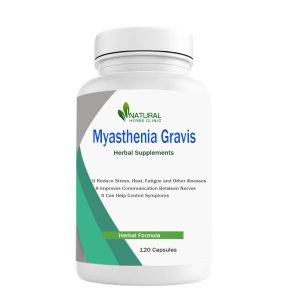 As people become more aware of the potential side effects associated with certain medications, natural treatments have become increasingly popular. One such condition that can benefit from natural remedies is myasthenia gravis (MG). MG is a chronic autoimmune disorder that affects the muscles and causes weakness and fatigue. Traditional medication for MG includes immunosuppressive drugs and anticholinesterase medications, which can help to reduce the symptoms of MG but may also come with unwanted side effects. However, there are also several natural treatments for myasthenia gravis that can be just as effective. One of the most common natural remedies for MG is vitamin B6. Vitamin B6 helps to improve muscle strength and helps to reduce fatigue caused by MG. Additionally, vitamin B6 has been known to help improve cognitive function in people with MG. Other vitamins that may be beneficial for those suffering from this condition include vitamin D, magnesium, zinc, and omega-3 fatty acids. Herbal remedies are also popular the Natural Treatment for Myasthenia Gravis completely.
Benefits Of Herbal Treatment
Benefits of Herbal Treatment for Myasthenia Gravis include are:
It helps manage their symptoms.
It reduce stress, heat, fatigue and other illnesses
Its improves weakness in the arms, hands, fingers, legs and neck
It can help control symptoms.
It improves communication between nerves
It removes the unwanted antibodies.
Ocuvite Eye Vitamin & Mineral Supplement, Contains Zinc, Vitamins C, E, Omega 3, Lutein, & Zeaxanthin, Bausch & Lomb Ocuvite Adult 50+ Eye Vitamin & Mineral Softgels, 50 Count
OCUVITE ADULT 50 PLUS EYE VITAMINS: Our most advanced formula to help support eye health & replenish vital eye nutrients that you can lose as you age, with Lutein, Zeaxanthin, omega-3, zinc, copper, vitamin C & vitamin E. Eye Nutrition for Today. Product Note: Exposure to heat or sunlight may lead to melting/damage of product. Hence customers are expected to be available during the product delivery
OCUVITE EYE VITAMINS: Ocuvite eye vitamins focus on one thing – supporting your eye health. With gummies, chewables, formulas with the benefits of a daily multivitamin & eye vitamins for adults over 50, Ocuvite supports your eyes at all ages of adulthood.
EYE VITAMINS FOR HEALTHY EYES: Bausch + Lomb carries a full line ocular supplements with vitamins, minerals and nutrients that promote eye health. Including Ocuvite eye vitamins for general eye health and PreserVision for age-related eye health concerns.
BAUSCH + LOMB EYE CARE EXPERTS: In 1853, John Jacob Bausch opened an optical good store in Rochester, New York. Since then, Bausch + Lomb has continued to focus on innovation and quality in eye care products, from contact lenses to lubricant eye drops.
BAUSCH + LOMB EYE SUPPLEMENTS: Eye health is more than good vision and at Bausch + Lomb. We're focused on all aspects of healthy eyes. Try our eye health vitamins and supplements if you've used supplements from Smarty Pants, iCaps, Trunature, or Viteyes.
Herbal Treatment for Retinitis Pigmentosa
There are just some of the Natural Remedies for Retinitis Pigmentosa available for the complete treatment. They can provide relief from its symptoms and improve overall eye health. If you have been diagnosed with RP or have any other eye condition, it's important to speak with your doctor before trying any herbal remedies or supplements – even those considered "natural" – as some may interact negatively with medications you may already be taking.
Benefits Of Herbal Treatment
Benefits of Herbal Treatment for Retinitis Pigmentosa include are:
It can help you with everyday living.
It is successfully treat the condition and living well with a variety of eye diseases and disorders.
It reduces the danger of much eye issue.
It helps in averting age-related macular degeneration.
It helps in intraocular weight for glaucoma patients.
Peak Performance Raw Whole Food Vitamin A Capsules Supplement High Potency Vitamins with Carrot Juice. Great for Immune, Skin, Eye Support. Vegan Pills, Tablets